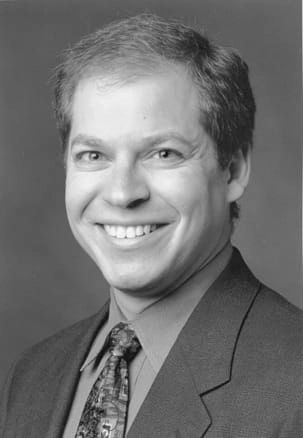 Fred Cohen, our cherished partner, friend, and colleague for nearly 20 years, died on May 4th after a lengthy battle against cancer.
A memorial service to celebrate Fred's life was held on Monday May 10th at Sinai Congregation in Chicago.
Donations can be made to the Shriver Center, where Fred was the Chairman of the Board, or The Kidney Cancer Association.
Fred was a recognized expert in litigating false claims act cases, health care matters, patent and trademark infringement matters, class actions, business tort and contract cases, e-commerce issues, and state and local tax challenges. He received his law degree, with honors, from the University of Chicago in 1990 and his B.A. in finance from the University of Illinois in 1987.
In his distinguished career, he amassed a string of courtroom victories, including obtaining the largest jury verdict in the history of the False Claims Act.
But Fred was most proud of his pro bono work and the tremendous impact it had on the underrepresented in our society. He served as lead trial counsel in a class action lawsuit on behalf of 600,000 children eligible for Medicaid against the Illinois Departments of Public Aid and Human Services, resulting in a landmark decision vindicating the rights of children to health care.
He served as co-counsel in a federal lawsuit that challenged the validity of a new federal law requiring 50 million Medicaid recipients and applicants to prove their U.S. citizenship with passports, birth certificates and other special documents or lose their public health care coverage. The resulting litigation leveraged a change to federal law.
Fred received numerous honors for this work on behalf of the public and the moral courage it required. In 2007, the National Law Journal included Fred in its list of ten of the nation's top litigators and he was awarded the 2007 Trial Lawyer of the Year Award from the Public Justice Foundation (he was a finalist for the award in 2006). He was the 2007 Lawyer of the Year for the Taxpayers Against Fraud, a 2006 recipient of the Excellence in Pro Bono Award from the U.S. District Court for the Northern District of Illinois, a 2005 recipient of the American Academy of Pediatrics Child Health Advocate of the Year Award and a 2004 recipient of the Equal Justice Award from the Sargent Shriver National Center on Poverty Law.
But Fred was much more than just a skilled litigator. He was a community leader, serving in leadership positions with the Sargent Shriver National Center on Poverty Law and the Public Interest Law Initiative. He was also an integral part of the Goldberg Kohn family, having served on the Management and Compensation Committees and as chair of the Technology Committee.
Fred was an avid sailor, an accomplished guitar player, and he was very proud of having played in the World Series of Poker in Las Vegas.
He leaves behind his wife, Dana, his son, Ben, his daughter, Emily, his mother, Marva Paull, and other close family members, including his Goldberg Kohn family.
Fred has always shown tremendous courage and integrity in everything he has done. He loved this firm, and we loved him, and it was our privilege and honor to know him. We will miss him forever, but we are very fortunate that he has been an important part of our lives.
To read Fred's memorial in the Chicago Tribune.