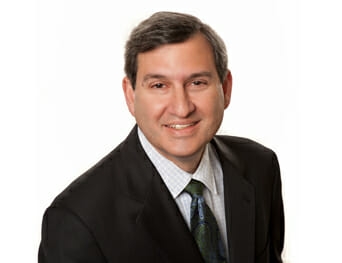 (February 28, 1957 – May 18, 2017)
Remembering Our Friend and Colleague
Goldberg Kohn mourns the passing of our cherished partner, friend and colleague, Gary Zussman. It was our great privilege and honor to have known him.
Gary was an incredible man - a very accomplished attorney, but so much more than that. He was a trusted confidant, mentor, advisor and teacher to many. He always treated people with the utmost respect, took the time to teach, and was completely genuine. He was patient and kind and did things the right way. He thought about issues very carefully, and then took the position that made sense. When Gary talked, people listened.
Clients, quite literally, loved him. Clients have remarked that Gary guided them through their most challenging professional and personal times. Gary's clients were awed by his uncanny ability to stay calm and focused in the heat of the most intense legal negotiations and by the brilliant way he conducted himself. Gary left a legacy that is a high standard to follow but in his honor, we all strive to continue the standard of excellence and collaboration that he established.
Gary was a principal in the Commercial Finance Group with more than 30 years of experience representing banks and financial institutions. He received his law degree, cum laude, from the University of Michigan in 1982 and his B.S. in accounting and finance, magna cum laude, from the Wharton School at the University of Pennsylvania in 1979.
The entire Goldberg Kohn family extends its deepest sympathies to his wife Renee, sons Kevin and Matthew, parents Daniel and Sylvia, sister Amy, other family members and countless friends. The St. Louis Cardinals will greatly miss their #1 fan. A memorial service to celebrate Gary's life was held on Sunday, May 21 at Temple Jeremiah in Northfield, IL. Donations can be made to Temple Jeremiah.
Gary left us far too soon and we will miss him dearly.